Projektstatus
Aktiv – 01.10.2021 bis 30.09.2024
Projektpartner
Doosan Lentjes GmbH
CheMin GmbH
Provadis School of International Management and Technology AG
Infraserv GmbH & Co. Höchst KG
SINTEF Energi AS
SINTEF AS
NORSUS Norsk institutt for bærekraftsforskning AS
Kvitebjørn Bio-El AS
Geminor AS
Kronos Titan AS
Titania AS
ETHNIKO KENTRO EREVNAS KAI TECHNOLOGIKIS ANAPTYXIS
Helector A.S.
TUBITAK Marmara Research Center
SOCAR Türkiye Araştırma Geliştirme ve İnovasyon A.Ş
Erdemir
Projektbeschreibung
LOUISE is a 3-year research project funded by the ACT ("Accelerating CCS Technologies") Consortium. The aim of this project is to prepare for pre-commercial demonstration of Chemical Looping Combustion (CLC) for CO2 capture from waste-to-energy (WtE). CLC is an innovative, highly efficient combustion process for generation of power and heat providing a concentrated stream of CO2. The potential impact of enabling CLC for WtE is large, especially in urban areas where WtE plants are a major source of CO2. A main advantage of the CLC concept is the separation of the heat production from the release of problematic substances. This allows for higher steam temperatures and electrical efficiency, even for more low-quality fuels, such as waste.
The main objectives of the LOUISE project are:
Demonstrate CLC of solid waste-derived fuels in a realistic environment with pilot tests
Elaborate the basic design and cost estimation of a 10 MWth demonstration unit (TRL 7)
Validate new oxygen carriers from Turkish ore and industrial by-product; investigate the interaction of oxygen carriers with impurities in the waste-derived fuels
Develop concepts for utilizing spent oxygen carrier from CLC in metal production processes
Determine the environmental impact of CLC waste-to-energy plants using life-cycle assessment methodology
Develop business cases of commercial CLC plants firing waste-derived fuels in the four participating countries (Germany, Norway, Greece, Turkey)
Investigate the potential for CO2 delivery from CLC WtE plants for permanent storage at Northern Lights (Longship) and/or CO2 utilisation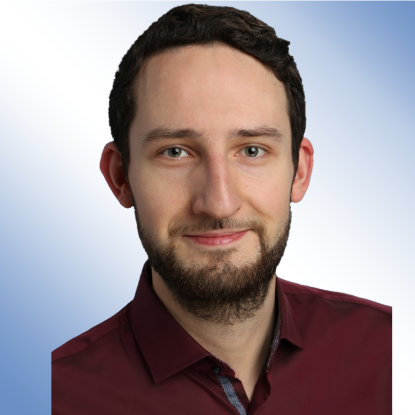 Contact
philipp.mohn@est.tu-...
work +49 6151 16-23231

Work L1|01 352
Otto-Berndt-Straße 2
64287 Darmstadt